Prairie Dogging Beijing -- Part 2

Why not go for a ride around the area. I point at some buildings in the distance and make a circular motion. The driver holds up 5 fingers and off we go.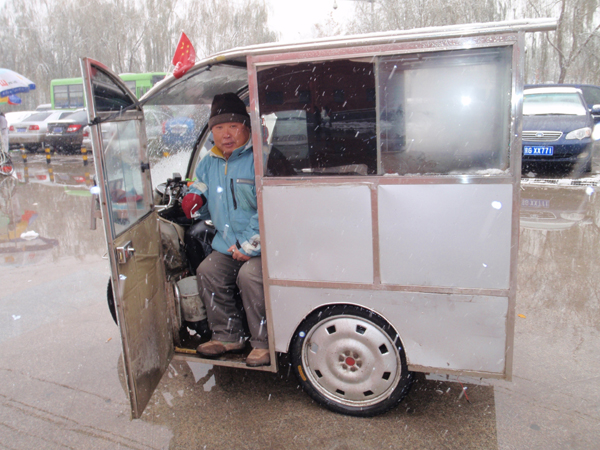 It's cold and the slippery.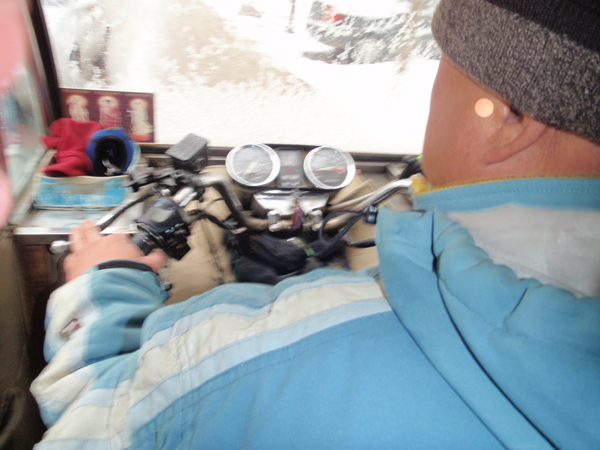 The roads are packed with cars and trucks creeping along.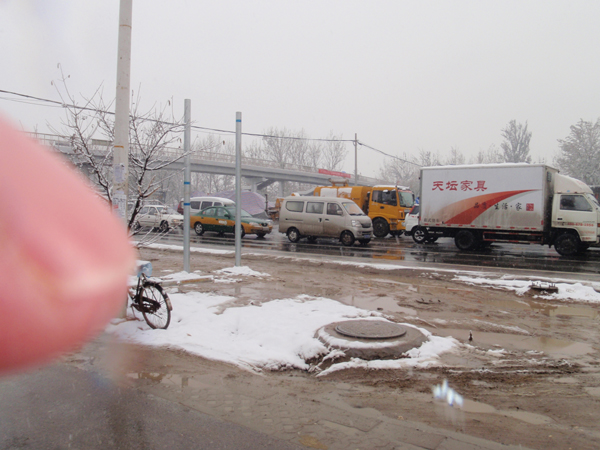 It appears to be a holding area, maybe wholesale, for thousands of cars.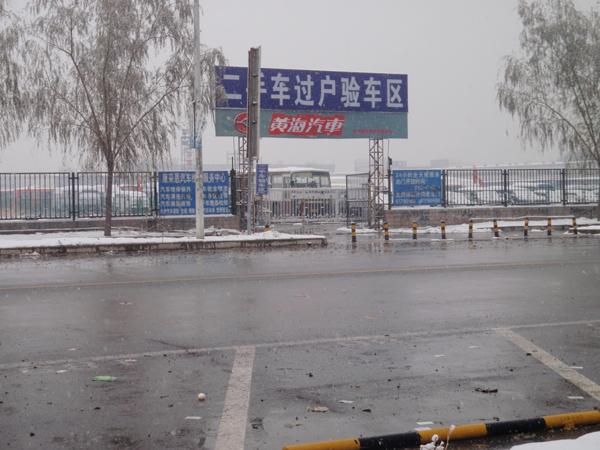 Only a thirty minute, cold, slow and fairly uneventful drive and we're back at the station. I give the driver ten yuan and he seems delighted. I buy another ticket and jump back on the subway to my next random stop.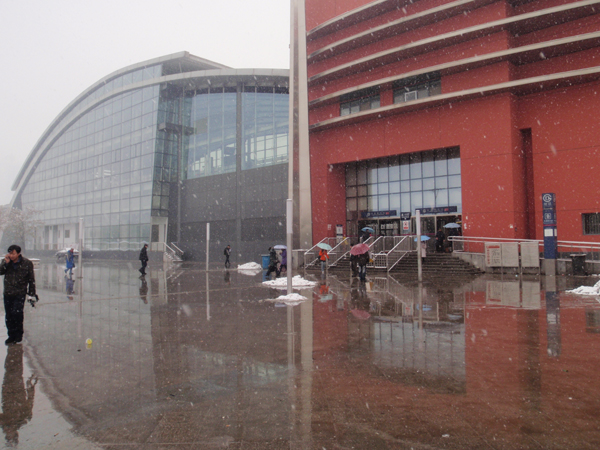 There's an impressive walkway from the station, over the highway, to the residential area.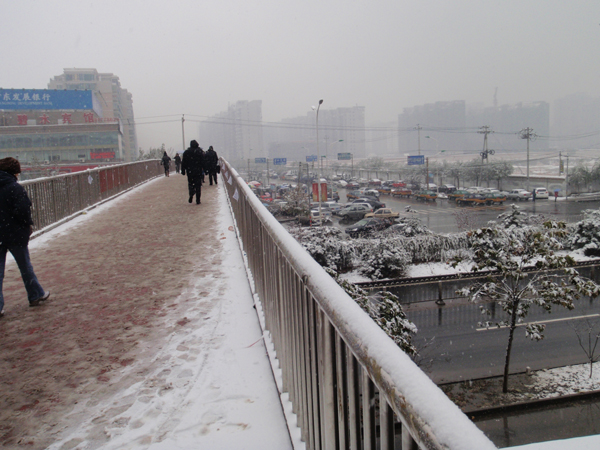 Now I'm getting a closer look at high-rise living in Beijing.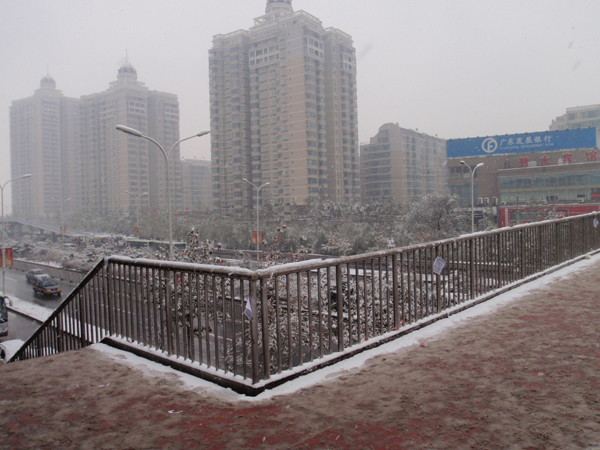 Most buildings are about 23 stories high with the first two floors being commerical.

There are lots of food vendors with only a few buyers at this mid-morning hours.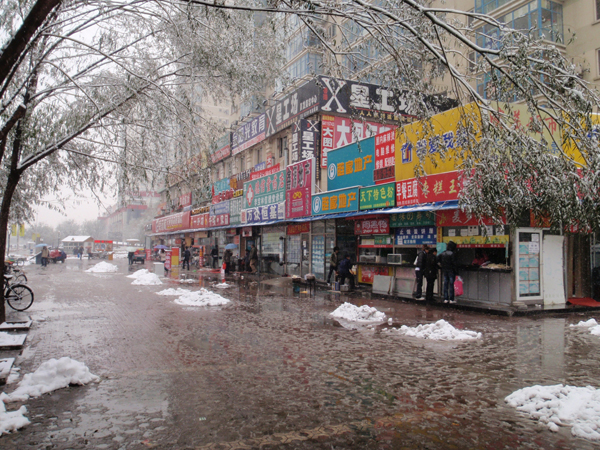 I'm sure that near mid-day, even on this cold day, there will be lots of people having lunch.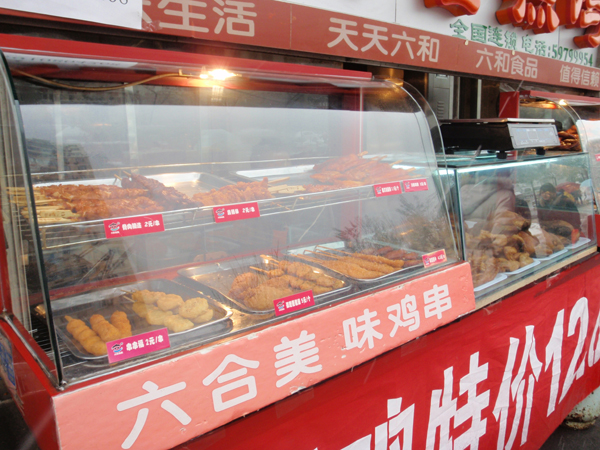 And buying food to cook at home.