The National Museum of China, Beijing
So here we were, back to China in August, 2005, for the third time in 18 months, standing on Tiananmen Square looking at the massive National Museum of China. We had been to Kunming in May and November of 2004 to attend the exhibitions of my Dad's 1944-45 photographs of China. Currators at the National Museum of China had declared his photographs as the earliest know color photographs of China and a third exhibition was being held -- this time in Beijing at the National Museum.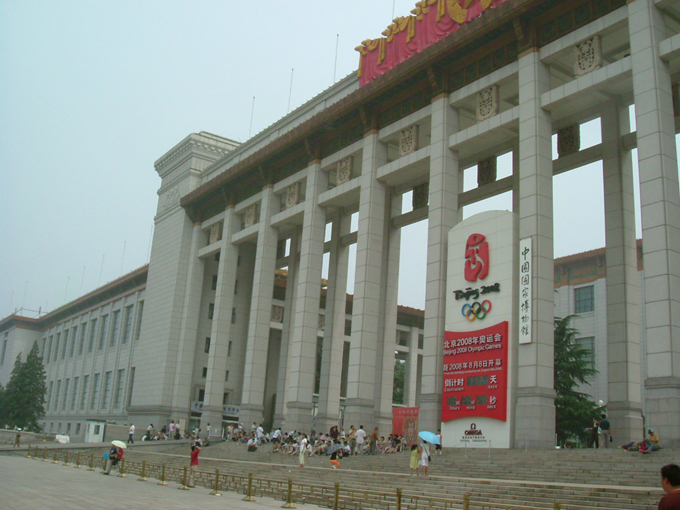 At the exhibition openning we presented the original slides, a Chinese National Treasure, to the Museum. Among those attending the ceremony were Directors of the Museum, Mr. Donald Bishop, of the American Embassy, the son of my Dad's Kunming friend, Mr.Shengwen Tang, and Mr. Jin Fei Bao of Kunming.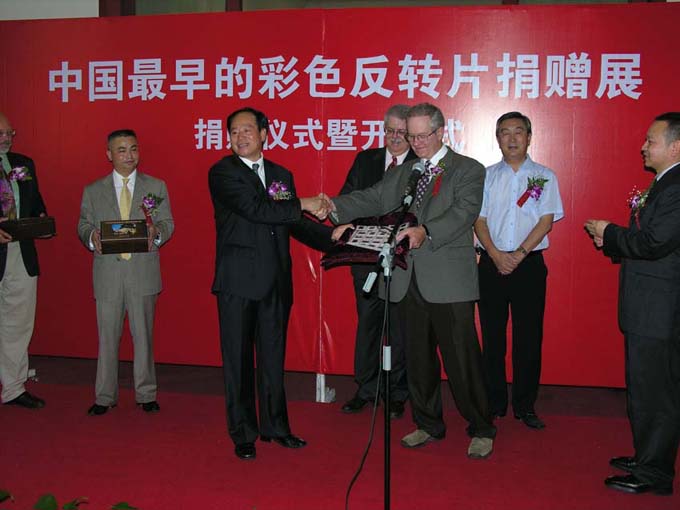 Below is Mr. Jin Fei Bao. He was responsible for the first two exhibitions in Kunming and then called the attention of the National Museum directors to the existence of these early photographs.
If you would like more information on these photographs you can contact Mr. Jin Fei Bao in China or Gregg Millett in the USA.