Visions of China Through the Magic Lantern
Saturday, February 7, 1pm-3pm, at the Schenectady Museum
By Dick Moore and Gregg Millett
For two-hundred and fifty years before cinema, people around the world were captivated by images projected from a wide-range of devices that came to be known as magic lanterns. This presentation will include the history of the magic lantern including its history in China. Various types of lanterns will be shown as well as kaleidoscope, mechanical, dissolve, and panoramic slides that were used for mysticism, travel/education and entertainment.
Hand-painted, colored glass slides of China will be presented. These amazing images of China are from two collections held in the archives of the Schenectady Museum. One of the collections is from Harry Ostrander, a world traveler, and the other is from a China General Electric manager, Wilmer States.
Presenters are Dick Moore and Gregg Millett. Dick is President of the Magic Lantern Society of the United States and Canada and he will be bringing vintage magic lanterns and slides from his home in Guilford, Connecticut. Gregg, who lives in Schenectady, is working with his friend Jin Fei Bao on a "Centennial Vision of Colorful China" exhibition which will open in Kunming in 2009, travel to Shanghai and other Chinese cities, and conclude at the National Museum of China in Beijing.
ADMISSION: Schenectady Museum -- Children (under 4): FREE; Children (4-12): $4.00; Seniors (65+): $5.25; Adults: $6.50; Members: FREE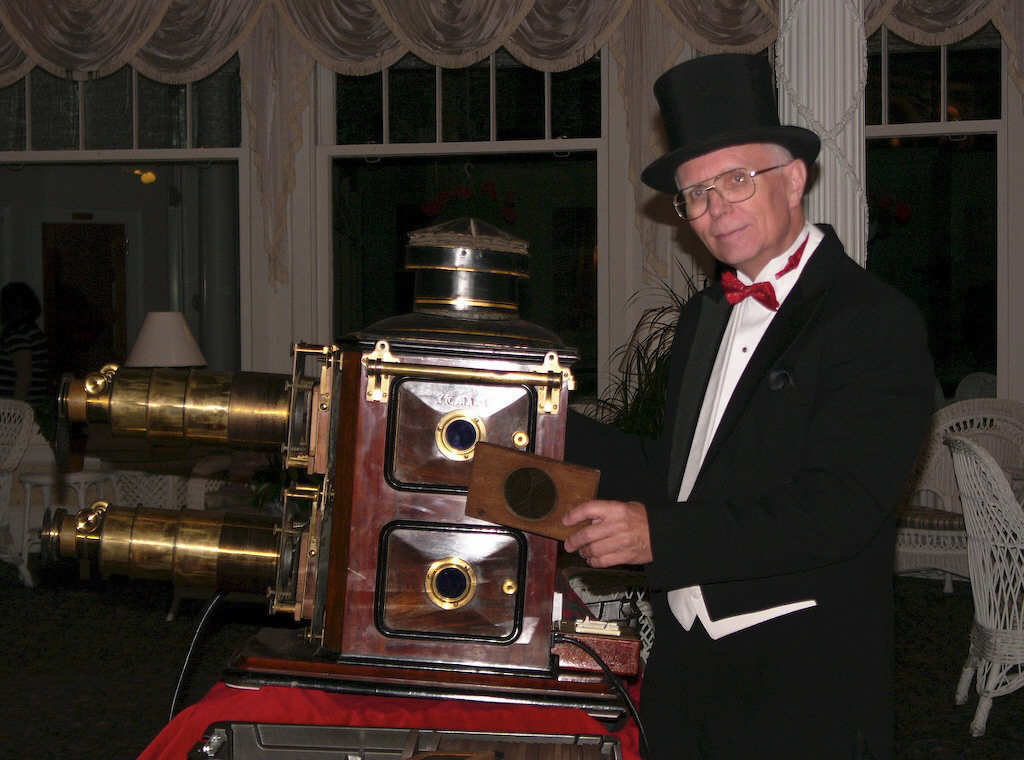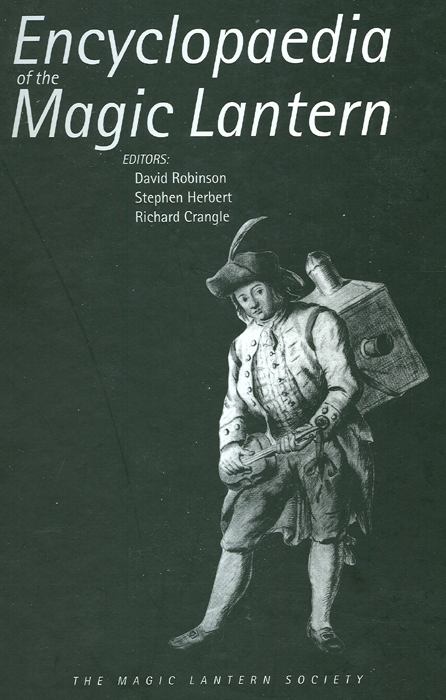 Above: Two "traveling lanternists" -- Dick Moore, President of the Magic Lantern Society of the U.S. and Canada and a Savoyard.

From the Magic Lanter Encyclopedia: Savoyards -- Itinerant showmen from the Savoie region of France, often depicted in prints and paintings from the mid-18th century onwards, although the tradition of Savoyards giving entertainments using peepshow boxes, organs and then magic lanterns probably reaches back well into the 17th century. Often depicted with a marmoset, or with both a lantern and a hand organ, and sometimes with children or as a complete family, the Savoyards crossed all borders in Europe and were still known in London in the last quarter of the 19th century. As well as showing slides depicting ghosts and apparitions -- a typical theme of their shows on night-time street corners, in pubs and small hotels, or in the homes of the middle-class -- the Savoyards sometimes showed satirical or even newsworthy items, bringing visual evidence of noble weddings and coronations, or of famous battles and events, to a mostly illiterate public.

Below: A few colored glass slides of China, 1911/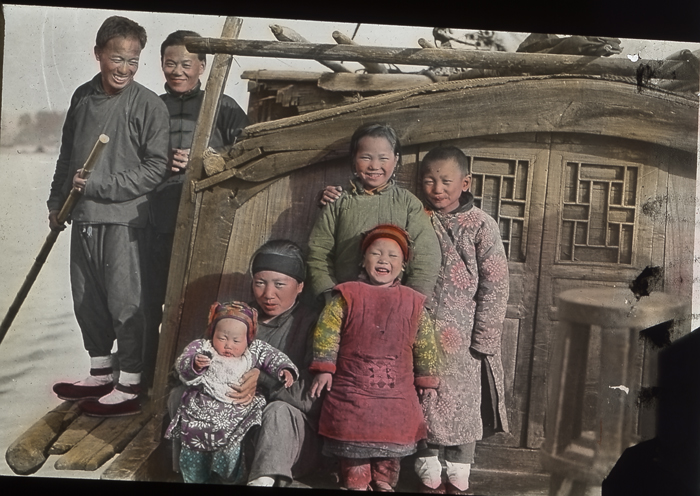 Family on houseboat in Canton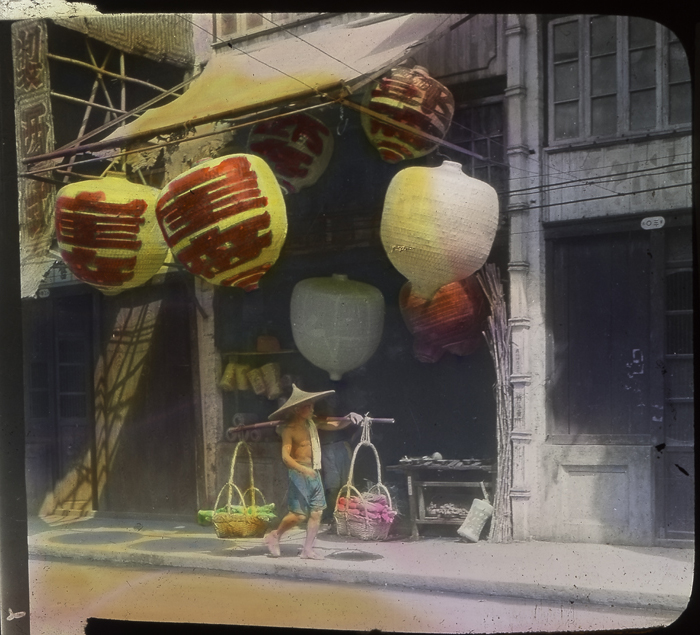 Canton Street Scene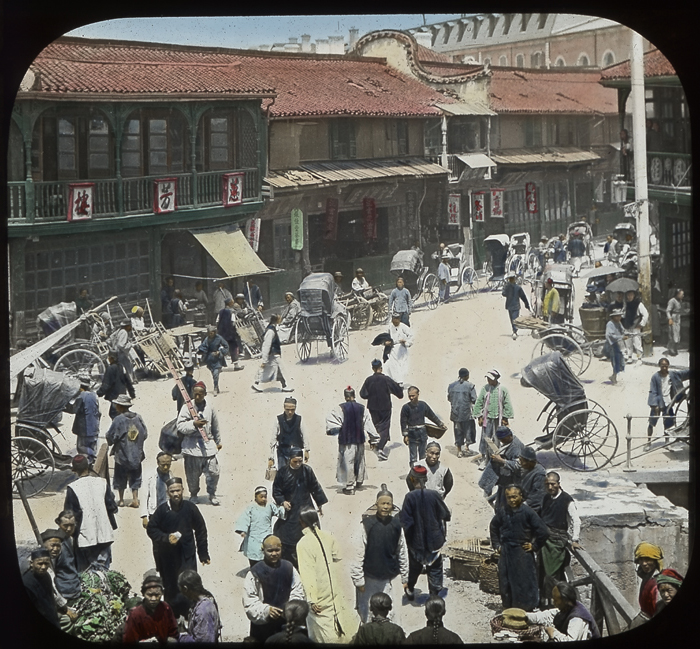 Shanghai Street Scene